Service Area - El Paso County
Landscape Design El Paso, TX
As a landscape design company in El Paso, TX, we strive to offer the best quality of service and aim for 100% customer satisfaction. Our full attention goes into every client to learn and fully comprehend your needs and make them come to life. We can transform any backyard from average to beautiful with this artful touch. Landscaping not only beautifies the exterior but also gives life to the center of your home.
A well-groomed exterior with plants and trees will make customers enjoy spending time outdoors with their family and friends. That is the reason we offer landscape design in El Paso. Once you're ready to transform your home with a soothing outdoor space, call us for all your landscaping needs.
These guys did an awesome job. They built a raised flower bed, steps & large patio off of our back porch, some garden edging, an irrigation zone, and redirected existing irrigation lines.
Great experience working with this landscape design company. They always made sure the quality of all work was to my satisfaction. Would recommend them without hesitation.
Josh and his crew were amazing! They gave us an affordable price for our landscaping needs. We had some companies come out to give a quote, one was way too expensive and the other told us he couldn't do it all which left me skeptical about who should be chosen. Josh has never let me down, so I knew they would not disappoint this time around either. Really awesome service!
Cherry Padilla
2021-08-13
We recently got our backyard renovated and have been very happy with the service we received. Josh was prompt, thorough, and did great work. The price was very competitive and the results were excellent! Now we're planning on completing another project with them soon.
Cecilia Hershey
2021-08-05
El Paso Landscaping did an amazing job on our front yard. Totally transformed it giving our property great curb appeal. Previously overgrown and messy but now it looks new and clean!
We love our backyard! I wanted a few specific features and they were able to work with me on my vision. I will be happy to use them again for any future needs!
Build The Perfect Landscape Design For Your Home!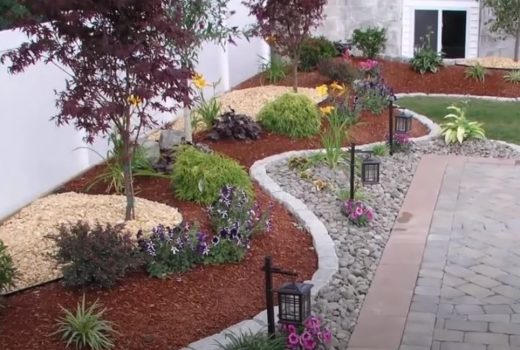 TRUSTED - QUALITY - PRICELESS
If you're not sure what you're looking for in a brand new custom deck, than give us a call. We can help you achieve that beautiful outdoor experience that comes with adding a new outdoor patio or deck to your home!
Our Landscaping Services in El Paso County, TX
The services that we provide for our customers cover all the landscaping bases. We can help you from start to finish with your next front or backyard landscaping project, and bring your ideas to life. Our expertise allows us to also provide artificial grass installation, tree transplanting, and shrub maintenance. Our team also includes skilled masonry workers who can create walkways, seating and steps to give your outdoor spaces a unique look.
We are the ones that you call for all things landscaping design. Our designers and landscapers work together to create the atmosphere that you crave for your outdoor living spaces. We understand the elements of plant form and texture and how they work to change the look and feel of your patio or garden area. Our team of professional landscape architects will draw up 3D renditions of your landscape. So you can see what you get before we start building it!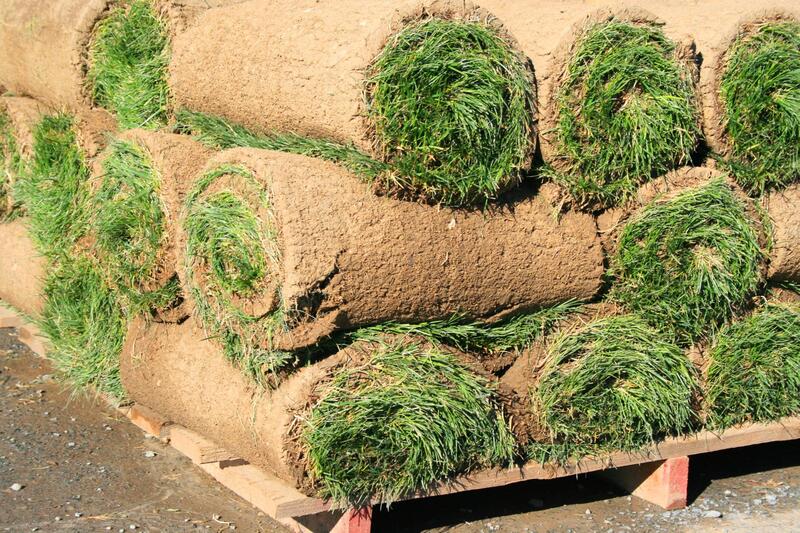 Sod & Artificial Grass Installation
Sometimes due to weather, new construction, dryness, or other reasons, the grass in your yard is not quite up to par with the grass in your imagination. This is where the installation of sod and artificial grasses can really make a difference. Even patchy yards or yards with areas of bare earth can benefit from sod. We can help you decide if sod or artificial grass will be right for your unique landscape and go through all the pros and cons with you so that you can make an educated choice.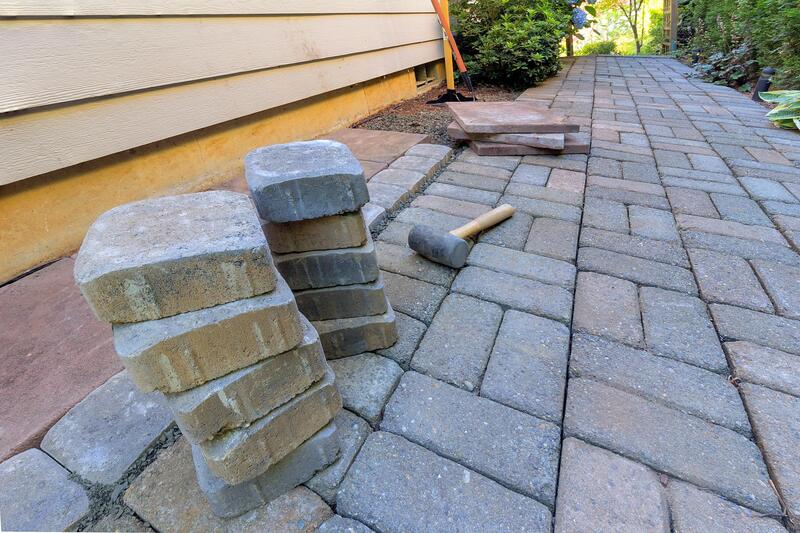 Decorative Patios & Walkways
Something else that we are proud to provide is the installation of decorative patios and walkways. We have access to a wide variety of hardscape materials and have ideas for many different projects to enhance the beauty of your yard. We are certified in landscape construction and can create stamped concrete patios and walkways that compliment your existing terrain, or incorporate them into a new design.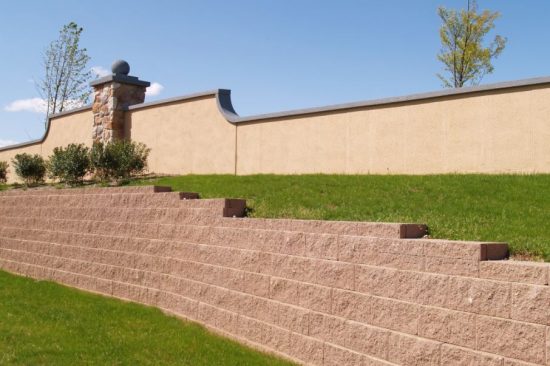 Our landscape architects can help you build the perfect retaining wall for your landscape. Retaining walls aren't only about aesthetics; they also serve an important function of safeguarding your home's structural integrity. A retaining wall will keep your house safer if the soil is washing away from it and uncovering more of its foundation. Speak with one of our local landscape designers to see if a retaining wall will be a good fit for your home.
Irrigation & Sprinklers Services
El Paso Landscaping and Design is also certified to install and repair several different types and brands of sprinklers and irrigation systems. We can even help you design a system that works to keep your landscape looking lush and beautiful throughout the changing seasons. If you already have a sprinkler system, allow us to take a look and make sue that you are achieving optimal water usage. And of course, call us if your irrigation system is ever in need of any repair.
Tree & Shrub Installation
When you are choosing elements to incorporate in your landscape, it is imperative that the species and types of trees and shrubs that you choose are good matches for the other elements in your yard or outdoor living space. We can provide you with education of how to best maintain the trees and shrubs in your landscape, or we can do the dirty work for you! Just ask about our tree and shrub maintenance services like pruning and trimming.
A great way to add an earthy element to any landscape is to incorporate rock and stone masonry in your design. Our certified masons can create elements such as steps, walls, seating and other focal points to bring balance to your landscaping and to bring out certain textures and features.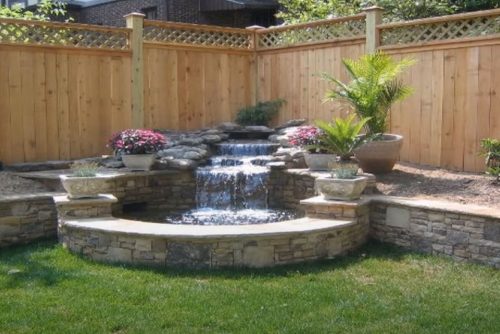 Our landscape architects will create innovative hardscaping solutions to any structural or aesthetic need you have at your house or business. All of our personnel are trained and knowledgeable about any hardscape design and installation. Hardscape landscaping is becoming increasingly popular among the local residents since it's a beautiful addition to your home and business.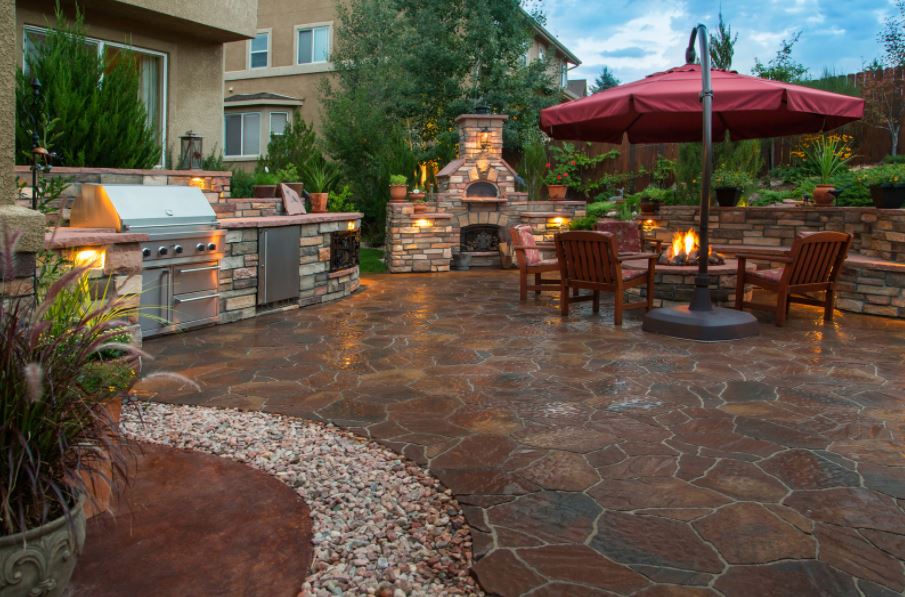 We can construct a custom-designed, fully equipped outdoor kitchen that complements your home's appearance as a whole. Our goal is to offer our clients quality outdoor kitchen construction through experience and knowledge. We offer a variety of different types and styles of outdoor kitchens, fireplaces, and fire pits.
A pergola is a fantastic method to spend quality time with your friends and family while also taking in the beauty of your home's outdoor spaces. Pergolas are fashionable and help shade your outdoor spaces to enjoy nature. It's also tough to avoid the heat of El Paso while displaying decorations or greenery. Arbors and pergolas provide the answers for all of these issues.
Decks are a great way to show off your creativity and personality. They come in all shapes, sizes, and styles. This way you can find one that suits your needs. All of our decks are built with high-quality materials and professional contractors. Whether you're searching for ideas for a new deck built or a replacement, our deck builders can help you bring your outdoor vision to life. 
We have a team of only committed deck and covered patio construction experts who strive for nothing less than 100% client happiness. We'll collaborate with you to design the ideal pergola, or solid patio cover according to your needs. When you want it installed in your garden, our skilled patio builders will build it exactly how you want it. To top it all off, we offer the best warranties in the industry to ensure that all outdoor structures we construct last a long time.
One of the most popular renovations for landscape is to convert an old, outdated backyard into a more modern one. These changes will help increase the curb appeal and aesthetics of the property. Every time you upgrade your landscape, you can see it as an investment. Our landscapers can help transform your yard into a beautiful oasis that will help increase your property value. With our renovation services, you can feel confident about transforming your landscape into something fresh and exciting.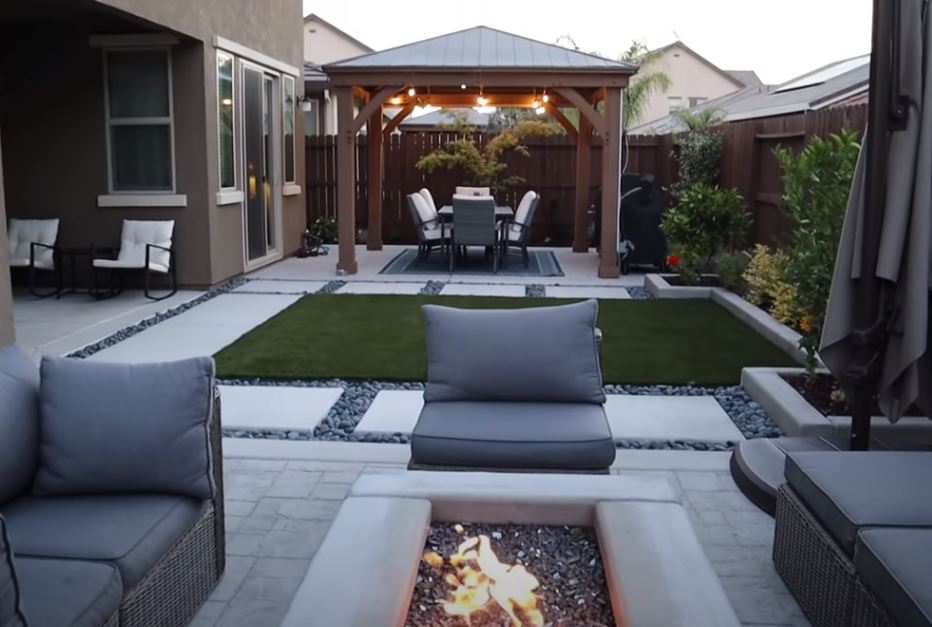 Bring Your Outdoor Space To Life With Our Landscape Design Services
There are several reasons to choose a landscaping Design company like ours to create a gorgeous exterior for your home. One of the biggest reasons is that our team is made up of highly trained professional landscapers and outdoor designers. Our experts are qualified to present you with options to meet your needs. We can help you choose materials, plants, and other elements to really bring out the look and ambiance that you have always dreamt of achieving for your home.
Landscape design offers a large service area throughout El Paso.
We serve the following communities with robust and dependable landscape design services and outdoor construction. 
El Paso is a city in and the county seat of El Paso County in far western Texas. The 2020 population, as estimated by the US Census Bureau, was 678,815 people, making it the 23rd-largest city in the United States, the sixth-largest city in Texas. The city is home to three publicly traded businesses, including Western Refining, which was later acquired by Marathon Petroleum, and the Medical Center of the Americas.
The state of Texas is home to Horizon City, a medium-sized city with a population of 19,642 people and three neighborhood subdivisions. In recent years, Horizon City has experienced a significant amount of new housing development. New residents moving into a town or city, attracted by employment, a healthy local economy, or other services as they leave neighboring or distant locations for greenery, is one of the most frequent reasons for new home construction. This appears to be the case in Horizon City, where the median household income is $60,431.
El Paso County is in the west of Texas. As of the 2020 census, El Paso County's population was 865,657 people, making it the sixth-largest county in Texas. The seat of the county is El Paso, which is also its largest city and 22nd-largest city in the United States. The county was founded in 1850 and later organized in 1871. El Paso County is part of the El Paso metropolitan area, which includes Hudspeth and Webb Counties.
Socorro is a medium-sized city in the state of Texas. With a population of 34,370 people and six neighborhood divisions, it is the 93rd largest community in Texas. When you visit Socorro, you'll notice that it has a more blue-collar feel than other places in the United States. Blue-collar occupations account for 35.52% of Socorro's workforce, whereas the national average is only 27.7%. Overall, Socorro is a city of service providers, salespeople, and office employees, as well as transportation and shipping workers.
Sparks's median home value of $114,307 is less than the national average of $212,500. Sparks's housing market is relatively affordable; it has a lower cost of living than 74.1% of Texas communities and 82.9% of all American neighborhoods. The average monthly rent in Sparks is currently $1,121, according to NeighborhoodScout's research. Rents are now cheaper in Sparks than they are in 72.1 percent of Texas communities. In El Paso, Texas, Sparks is a middle-class suburb (based on population density).
Downtown El Paso, Northeast El Paso, El Paso High, Ysleta, Montwood, Central El Paso, Las Palmas, Mesa Hills, O'Shea Keleher, El Segundo Barrio, Thomas Manor, Mesquite Hills, Loma Terrace, Kern Place, Shawver Park, Manhattan Heights, Sageland, Pebble Hills Park, Northwest El Paso, Angel's Triangle, Chihuahuita, Castner Heights, Pendale, Ranchos del Sol, Pico Norte, Resler Canyon, Delgado Park, Montoya Heights, Park Foothills, Lambka Park, Magoffin, Tobin Park, Chaparral Park North, Tierra Humida, Las Placitas del Rey, Upper Mesa Hills, Marty Robbins North, Sunrise Acres East, Logan Heights, Newman, Summit Place, Penrose, Remcon, Sunset Heights, Washington Park, Glen Cove, Zach White, Medina, Montclair, Valley Creek North, Vista Hills Park, Kohlberg, Rim, North Hills, Mission Hills.
We service both residents and local companies in El Paso, TX.